What Is Fiverr
learn what is fiverr about and how to use fiverr to start or grow your business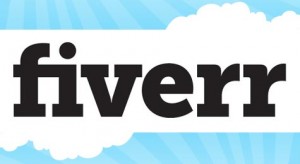 Short Answer Is…
1.  As A seller, Fiverr is a place where you get hired to do something for $5
2.  As a Buyer, Fiverr is place where you can hire and pay people to do things for $5
Long Answer Is…
Fiverr allows you to sell and buy services or products for $5.
Normally selling your services for $5 wouldn't really help, but because of the amount of traffic that comes to Fiverr looking to pay for services makes it a very powerful tool and way to make money for you.
This powerful community also benefits the buyer by giving them a solid reliable place to find services they need for a very low price of $5.
Let me explain What Fiverr Is and How To Use Fiverr.

What Is Fiverr – The Buyer

As a buyer it doesn't matter what you are looking for, there will always be someone selling something that fits nicely. You can search gigs thru keywords and or in categories, allowing you to find the exact gig you want and need.
They also use the sub categories separated into auto ranks, top rated and has video.
Auto ranks – people based on the keywords you have entered.
Top rated – gives you the highest rated seller with similar tags to your keyword search.
Has video – any gig that features a video of the seller presenting their service.
Tip: When searching for a new services, always begin with a Top Rated search that way you will be looking thru the best of the best gigs.
What Is Fiverr – The Seller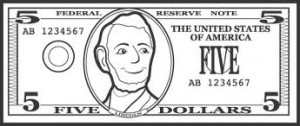 Fiverr's very good at helping you sell your services quickly.
They are their every step of the process from setting up your gig's to promoting your gig's to advancing you income.
There are several features that help you manage your growing business…
 1 – Set a time of completion for your gig.
 2 – Able to leave detailed instructions to the buyer.
 3 – Hit level 1 seller and you can add "extras" to your gig to help you make even more money from each gig sale.
 4 – Testimonial driven sales, helping you do good work and get good feedback that will move you to the top of your gig keyword.
These are all great features put in place to help you make as much money on Fiverr as you can.
Once you make a sale, Fiverr  will keep 20% – $1 from each gig sale you make.
Normally that would be a bad thing, but once you understand that the power in Fiverr is the amount of sales you make and reaching "gig extra" status then that 20% is no big deal.
You get paid after 48 hours through Paypal once you have delivered your buyers order successfully.
Tip: Once you have you gig set up, treat it like a sales page, Build back links to it and share it across Social Media sites.
What Is Fiverr – Why Is Fiverr So Popular?
Fiverr is popular for 1 Simple Reason…
By setting the gig price at only $5, it has attracted a huge following and community. A place that people know they can get quality work done for a very low price and a place that sellers know and see the power in quantity sales.
Making Fiverr a marketing powerhouse that is used by anyone that wants to make a extra money, or get work done that they couldn't afford to get before.
What Is Fiverr – Show Me The Money
Below is a Simple 3 Steps process on how you can best use Fiverr to make extra money.
#1 Offer the best service you can.
Make sure what you are offering is something you can do great work at and can complete fairly quickly since you are getting paid $5.
Before you offer a service, check related services and see how they set it all up and see if they are making sales.
If you see your idea isn't making sales overall then offer something different and more popular.
#2 Use the power of videos
Use the power of video marketing to promote your gig and to offer a walk thru of exactly what you will be offering in your gig.
Videos will help you convert more sales and make your gig stand out.
Another good way to use video is to show proof of how good your gig is.
example: If you sell an SEO services, then show all the page one Google ranks you have to prove you know what your talking about.
#3 Have fun with it all
You should treat your new Fiverr business like a real business since well… It Is!
But that doesn't mean you can't have fun with it.
Using Fiverr, you already have a community with HUGE customer base looking, this leaves you with time to do great work and time to relax and enjoy your new found income.
To learn more about how you can use Fiverr to help you grow your small business or how Fiverr can become your new business…
Get on the list now and let's get you started right!